Activewear Made For Any Occasion.
DO IT BETTER.
Our mission is to empower every person to ignite change and reach for more. When you are comfortable and confident in your attire, the possibilities are endless.
BRAND NEW!
THE OLD SKOOL HAT
Celebrate your favorite brand in the new OLD SKOOL ALPHA HAT. This cap features a navy bill, breathable eyelets, an adjustable fit, and FIVE ALPHA embroidery on the front.
Order Now
Hero discount
Take an additional 20% off if you are currently in the Armed Forces or are a veteran. Email us for your code.
Contact Us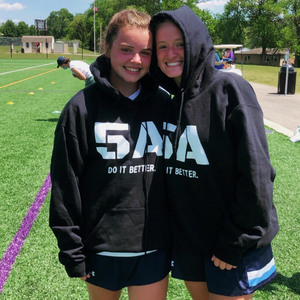 Mission Unstoppable
In the midst of these uncertain times, it is imperative that we provide for our neighbors affected by poverty or loss of general income. That is why 5ALPHA will be teaming up with the Brain and Behavior Research Foundation.
Learn More
COMMITTED TO YOU.
When you do something with a lot of integrity and commitment, the input reflects in the output. Here at 5ALPHA, our team is solely committed to you. We believe that every customer should have a unique experience when shopping. 
OUR GOAL
BEHIND THE NAME
Our life-long dream has been to create clothing for life's greatest moments. The ones spent in the weight room, around friends, or even watching the sunrise. We are proud to design clothing made from sustainable fabrics for life's adventures. Our team strives to develop a close, personal relationship with our customers to satisfy their needs. 
LEARN MORE